WETATi works with the Team of Coaches and Experts in our community to help the varying women around the world that seek guidance and support in variuos aspects of life. Some of them include the following:
HEALTH CARE: MEET DR. RENEE BOVELLE of Envision Eye and Laser, Dr. Renee Bovelle and her team employ a patient oriented

approach to deliver expert ophthalmic care. Dr. Bovelle a board certified ophthalmologist was trained at Wellesley College, UCLA School of Medicine, Yale University and the LSU Eye Center. Her commitment to excellence in ophthalmic training and surgical technique, coupled with her expertise with state-of-the-art technology, has enabled Dr. Bovelle to earn her patients' confidence and trust. Dr. Bovelle offers both non-surgical and surgical treatments to enhance and rejuvenate her patients. Dr. Bovelle's practice emphasizes disease prevention, overall wellness, and patient education. Dr. Bovelle is committed to treating all of her patients with compassion and caring. She offers each patient an individualized treatment plan, and she is dedicated to helping patients make informed decisions about medical, surgical, and aesthetic treatments. Some of the conditions treated and services offered include: Comprehensive Eye Care, Cornea and Refractive Surgery, Refractive Cataract Surgery, LASIK, Botox, Dermal Fillers, Dry Eye, Diabetic Eye exams, Glaucoma, Keratoconus and Ptyergium. At Envision Eye and Laser, Your Best Vision is our focus.
CYBER SECURITY: Are you one of those who is scared about identity theft, afraid of losing your documents or just need a peace of mind safety regarding anything online? Well, WETATi have partnered with one of the best in the industry to ensure that you don't have to live in FEAR of anything if you are informed:
Meet Rob Campbell our expert in the industry: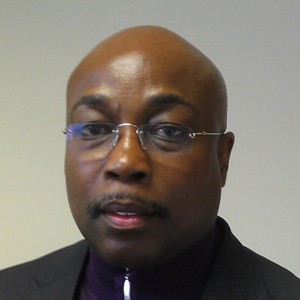 Robert Campbell is the CEO of Med CyberSecurity, a Maryland based healthcare consulting firm that performs security and penetration testing for healthcare providers. He is an expert on security, encryption, networking, and Internet technologies. Robert received his Master in Computer Science with a concentration in software engineering and space systems engineering from the elite Naval Post Graduate School. He is a healthcare certified information technologist. Additionally, he holds the following degrees and certifications: Bachelor's Degree in Electronic Engineering Technology, Space Systems Engineering Professional Code, and a Security+ accreditation. He is a former Naval Cryptologist, with over 30 years of experience in the Department of Defense and the Intelligence Community.
Robert formed Med CyberSecurity to use his skills and expertise to empower physicians, healthcare organizations and practitioners to protect patient's data and their own practices. In this age of ever increasing regulations it is difficult for the physician to be aware of the permutations and consequences. Allow Med CyberSecurity to partner with you to help keep you compliant with HIPPA/HITECH requirements and you can concentrate on your taking care of your patients.