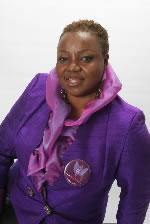 Founder & President Ambassador Dr. Margaret Dureke, JD, Founder and President of WETATi, once a sojourner in America, but today considers herself a full-fledged American. If anyone believes that America is the land of opportunity, where impossibilities become possibilities, it is Margaret Dureke! Women Empowered To Achieve The Impossible (WETATi) was founded by Margaret Dureke, the "Moxie Motivator" and the 'How-to-Guru,' as a sister forum to Margaret's Sisters Living On Purpose, an online blog she started almost a decade ago. As the platform to empower, inspire and encourage other sisters grew exponentially, she got the vision that she needed to redesign, enhance and expand the platform. She desires to communicate and teach other women that they too can find meaning and purpose, happiness, joy and fulfillment in their lives – no matter in what remote village or city they may find themselves; and no matter what challenges they may encounter in life. She strongly believes that WETATi will position every woman to achieve their "impossible" if they will dare to and take the necessary actions! America is a perfect match for Margaret because like America, Margaret believes that if you know what you want, envision it, be willing to do what it takes, and stay the course to achieve that which you once thought was impossible. Margaret believes we all should and must have the impetus to pursue our seemingly impossible dream or aspiration (whatever that may be for you). This belief system stemmed from the realization that you can only achieve that which is possible by daring to achieve that which may seem to be impossible. Margaret Dureke has a BA with honors from Howard University and a JD in Law from American University. She is a national and international entrepreneur extraordinaire, publisher, bestselling author, renowned "Moxie Motivator" (dubbed by Prince George's Gazette Newspaper) and inspirational speaker, personal and business success coach, leadership trainer, and radio and TV personality.Margaret has authored several empowerment, business and self help books, including "How to Succeed Against All Odds"; "Eleven Proven Organizational and Time Management Techniques for Highly Effective People"; "Network Marketing: How to Avoid the Damage it Can Do to Your Life and Business & How to Succeed"; and "The Power of Consistency."Margaret Dureke has many years of successes both in traditional business and in the Network Marketing industry, where she attained her highest position of Senior Vice President. Margaret Dureke and her husband John Dureke have founded and run many successful traditional businesses over the past 19 years, including: www.jahspublishing.com www.jahsfitness.com www.jahsactivewear.com. She is a national and international leadership trainer for major corporations and organizations such as "Blacks in Government" and was recognized as "One of the Most Valuable Trainers for 2010"Margaret is a happily married mother of three children. Over the years, through the grace of God, Margaret has discovered that her heart and divine calling is definitely to help other women find creative ways to achieve their impossible and refine their mindset in order for them to find fulfillment and purpose in their lives regardless of their geographical locations and/or limitations.Margaret would be the first to tell you that the benefit of going through a challenge or adversity in life is so we can use that experience to help others, glorify God and 'make a message out of the mess.' She is convinced that every adversity hides a seed of opportunity if you know how to find it. This gave birth to www.margaretspeaks.com, a platform that Margaret has used over the years to get her message out. Margaret's success stories have been featured in many publications, including the Washington Post, BET.com, Sister to Sister Magazine, Heart and Soul Magazine, and The Gazette Newspaper, just to mention a few.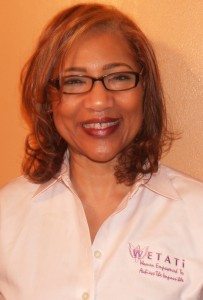 Chief Operations Officer Brenda Burruss Chavis, a native of Atlanta, Georgia who now resides in North Laurel, Maryland, is Chief Operating Officer of Women Empowered To Achieve The impossible (WETATi). Brenda grew up in a family of ministers and missionaries who instilled in her at a very young age the importance of kindness, compassion toward others and loving the Lord and his Word with all your heart. Brenda's mother (who became the first African American Woman appointed to the Georgia State Board of Cosmetology in 1965) served as a major inspiration in her life as she taught her that…."there is no such word as can't". That …."there is nothing that is impossible to achieve!" Graduating from high school with honors,Brenda went on to attend Spelman College where she received her Bachelor of Arts degree in Sociology. After leaving Spelman, she worked for thirty successful years in the areas of education, customer service, administration, public relations, marketing and sales through her tenure with the Atlanta Public School system, the commercial airlines and beauty industries, the Atlanta Journal-Constitution and Chavis and Chavis Pressure Washing (a business owned by her and her husband). As a certified Christian Counselor through the American Association of Christian Counselors, Brenda is now working toward her Masters in Christian Counseling and Discipleship, and is an active member of The People's Community Baptist Church of Silver Spring. Brenda aspires to inspire, to unify and produce growth in others through service, because what she knows for sure….is that God is ABLE!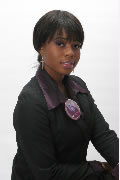 Director of Graphic Design and Internal Affairs– Chidinma Dureke Chidinma has won several awards and recognitions for her talents. She is an active member of the larger community as a volunteer and internship participant. Chidinma has a repertoire of computer software applications, which incl udes Final Cut Pro, Adobe Photoshop, Illustrator, In Design, QuarkXPress, Dreamweaver, Illustrator, and Microsoft Office products on both PC and Mac platforms. Chidinma's illustrations and paintings have been compared to that of Picasso and Gauguin. She has proven her exceptional skills in working in a consistent series to portray her photo realistically or abstractly. From a very young age Chichi has been exposed to several businesses with her parents- Margaret and John Dureke. She has created and designed several of her parents book covers, websites, magazines, business cards and much more. She has been part and parcel of WETATi since its inception. In fact, she designed the WETATi logo that has received rave reviews from many. She has also been working behind the scenes with her mother to make sure WETATi becomes a household name world-wide.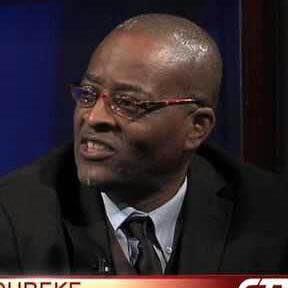 John DurekeCo – Founder WETATi, and Founder JAHS Enterprises LLC; Co-publisher, Faces of Power Magazine John Dureke has a Master in Professional Studies Degree in Human Relations

from New York Institute Of Technology and a Bachelor of Arts Degree in Political Science with a concentration in International Politics. Mr. Dureke also has a Minor in Sociology, Anthropology and Religion from Hiram College Ohio, and is a recipient of the prestigious Helen D. Brown award for the most outstanding student in the Department of Political Science.
John hails from a family of media and political giants, and has published many articles in the political arena. He is an author of many books, a playwriter, illustrator, analyst and consultant; and has over 30 years of experience in media, image making, publicity and advertising. He has been featured on many television and radio programs, and newspapers. John supports the Director by ensuring all protocols are observed throughout our planning processes and implementations.