Welcome to WETATi.com
WETATi Overview
WETATi: We're Empowered To Achieve The impossible; Women Empowered To Achieve The impossible is a non-profit community based educational and economic empowerment network organization. It is a Center for Creative Thinking, Leadership and Entrepreneurship located at, and in partnership with, Nyumburu Cultural Center, University of Maryland, College Park, MD. Our target market includes youths, next generation, millennials, and women of African American, African, and Hispanic descent; Veterans and other underrepresented groups guided by diversity of board members and staff. We do not discriminate based on religion, ethnicity, gender or sexual orientation. WETATi's goal is to provide Entrepreneurship-STEM (E-STEM) and Cyber Security education; Disruptive Innovative thinking through Business Idea Pitch Competitions; and business leadership skills. We equip and empower our target market toward creating their own financial freedom through practical entrepreneurial education and training. The outcome would be setting in motion the development of changing the narrative of job seeking to job creating. WETATi, Inc. is a 501(c)3 organization.
The mission of WETATi, the award-winning 2017 RECIPIENT OF MD GOVERNOR'S CITATION AWARD IN MAKING IMPACT IN MD ECONOMY & COMMUNITY SERVICE, is to educate and empower the youths, students, next generation and the millennials about the importance of creating their own opportunities through a mindset shift and changing their narrative from a job seeking to an entrepreneurship mentality. We're working with several local Elementary, Middle, High and schools, Colleges and Universities.
WETATi 2018 Entrepreneurship Competition
"WETATi is an asset to the entrepreneurship ecosystem."
John Zuknick, MBA
Director, Economic Development & Workforce Initiatives
The Universities at Shady Grove (USG)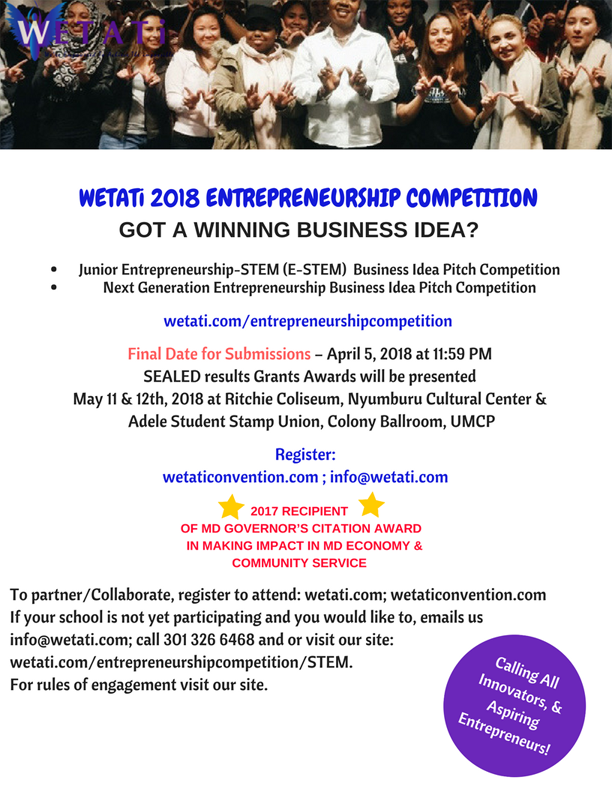 Junior Entrepreneurship STEM Interschool Competition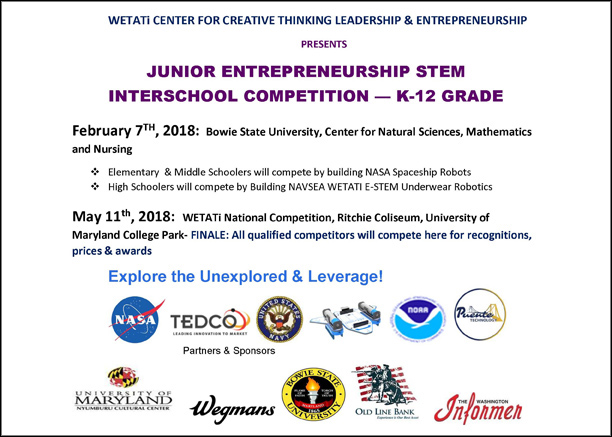 Click here for more details...
WETATi 2018 Convention — May 11th-12th, 2018
SAVE THE DATE!
WETATi 2018 Convention Details
2016-2017 Sponsors & Partners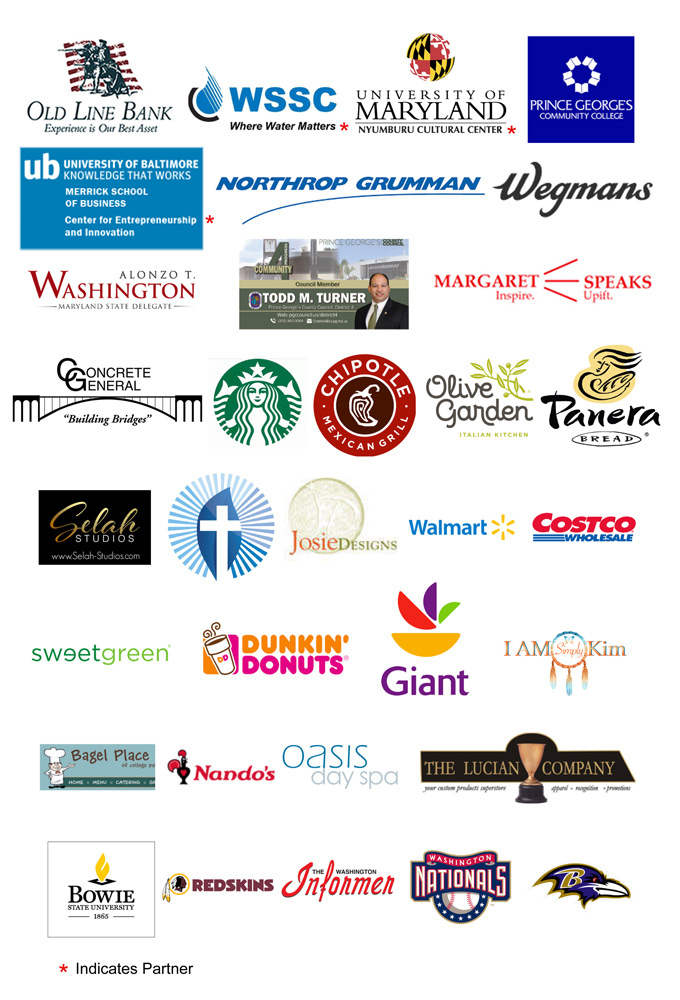 Our Services!
Strategic Partners

Social Media

Member

Newsletter Opt-in

Donate to WETATi